Introducing Book Editors Canada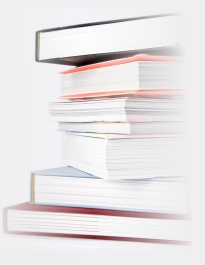 Book Editors Canada (BEC) is a collaboration of freelance editors qualified by the experience and credentials necessary to take books and other large or complex projects through every stage of editing from rough draft to publishable work. We are based in the area of Vancouver, British Columbia, and work with local authors as well as clients from across Canada, in the United States, and around the world.
To become a Book Editors Canada editorial associate, an editor must have established book-editing experience. Such experience is a must, because editing books and other lengthy, complicated projects requires a skill set and book-trade knowledge that is not typically acquired through editing and proofreading shorter pieces, such as newspaper items, magazine articles, advertising copy, brief reports, and so on. Additional qualifications of an editorial associate may include membership in the Editors' Association of Canada or comparable professional organization; university education; editing accreditation (diploma, certificate, or professional development program); expertise with particular book genres, such as memoir or literary fiction; and specialties in humanities, social sciences, or business subjects—for example: history, literature, music, psychology, education, communication, and marketing.
Professional, Informed Editing
We use the Chicago Manual of Style, Editing Canadian English, Merriam-Webster's Collegiate Dictionary, Oxford Canadian Dictionary, and Publication Manual of the APA, as needed and appropriate for any given project, to ensure that self-publishing authors and other book-length project producers get the most professional, accurate, and informed editing available. We also work from house style guides as requested. In all cases, we honour, and strive to enhance, the author's distinctive voice.
Coordinated Editorial Services
Patricia Anderson, PhD, founder of the literary consultancy HelpingYouGetPublished.com, is the principal of Book Editors Canada. Her role is to coordinate editing services and connect you with an editorial associate or other professional freelance book editor.
About Patricia Anderson,
book editor, author & manuscript consultant . . .
About the Book Editors Canada associates . . .
Need more information?
Ask Patricia about our editorial services . . .