Book Editors Canada Editorial Associates
Dedicated Specialists in Book Editing and Proofreading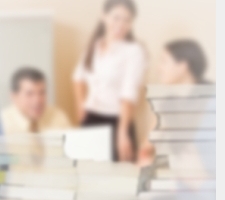 Book Editors Canada associates are committed to clients, because they understand the importance of creating clean, compelling content, whether fiction or nonfiction, novel or report. These qualified editors and proofreaders help conventionally publishing and self-publishing book authors, as well as writers of other major projects, realize their maximum creative and professional potential.



View my profile . . .
Book Editors Canada Senior Editorial Associates
Catherine Johnson, BA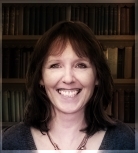 Catherine has a degree in creative writing and is the author of the nonfiction book Welcoming Wildlife to the Garden (Hartley & Marks, 2004). Formerly Marketing Manager at Harbour Publishing, she is the owner/operator of the writing and editing business, Words by Nature. She also teaches a course on memoir writing for seniors, and is a website content creator, contributor to an intercultural blog, and writer for magazines (for example, Cottage Life West and Pacific Yachting).
As an editor, she has worked for such publishers as Harbour, Hartley & Marks, Heritage House, and Rocky Mountain House. She additionally has several years editorial experience with our affiliate, the literary consultancy HelpingYouGetPublished.com. Her editorial interests and expertise take in memoir and other forms of creative nonfiction; nature and environmental topics and other special-interest nonfiction; commercial nonfiction; literary fiction; short stories; and YA fiction.
Gail Runnels-LeFevre, BA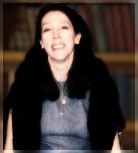 In addition to a versatile education in music, science, and accounting, Gail has long-standing experience as a commercial proofreader and a freelance book editor. She is not only a specialist at editing and proofreading fiction and memoirs, but she also writes and edits book proposals and does book layout and design. Among her subject areas of interest and expertise are autobiography and memoir, Christian fiction and nonfiction, ethnomusicology, literary fiction, music history and theory, natural history and animal behaviour, New Age fiction and nonfiction, popular science, romance genres, thriller genres, and YA fiction. Gail comes to Book Editors Canada after several years of providing editorial services for our affiliate, the literary consultancy HelpingYouGetPublished.com.
Book Editors Canada Editorial Information Service
Connecting You with Other Canadian Editors & Book Trade Professionals . . .
At Book Editors Canada we respond to all new client queries. If, due to current project commitments, we are unable to offer timely editorial assistance, we provide information to ensure that you can connect with an alternative selection of professional freelance editors and literary services across Canada.
To inquire about hiring a Book Editors Canada associate, or for help finding other editorial assistance, send an email to . . .